"La Baita Biergarten" opened in 2018 under the name "La Baita di Franz" in Via Tullio del Grande 69, Ispra. From day one on the menu only included German style kitchen and Bavarian beer. In 2010 the present owners took the restaurant over. Family Neumann is originally from Bavaria, German.
The "old Baita", as it is called now, could seat 30 guests approximately, and only had 5 tables. During summer another 5 tables were available in the outside area, right next to the road.
For 5 year the Neumann Family ran the restaurant and made it popular in the Province.
In 2015 the restaurant was moved to the present location in Via Milite Ignoto 150, Ispra, in the old main street of Ispra.
The name was changed in that year into "La Baita Biergarten" because the new site boasts of a big garden used now as a real "Biergarten" – Beergarden.
In 2016 also two B&B rooms have been added to the premises after renovating the old garages in the garden.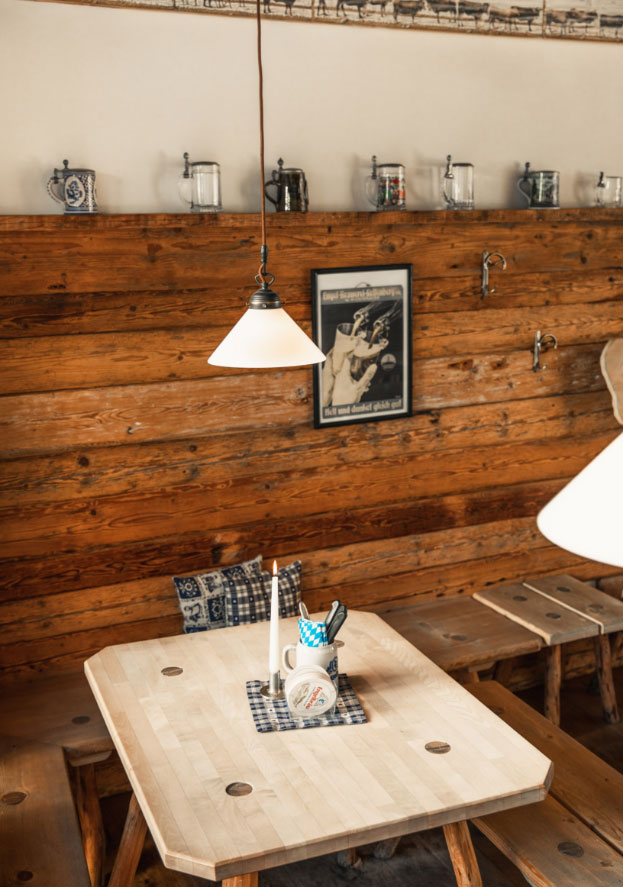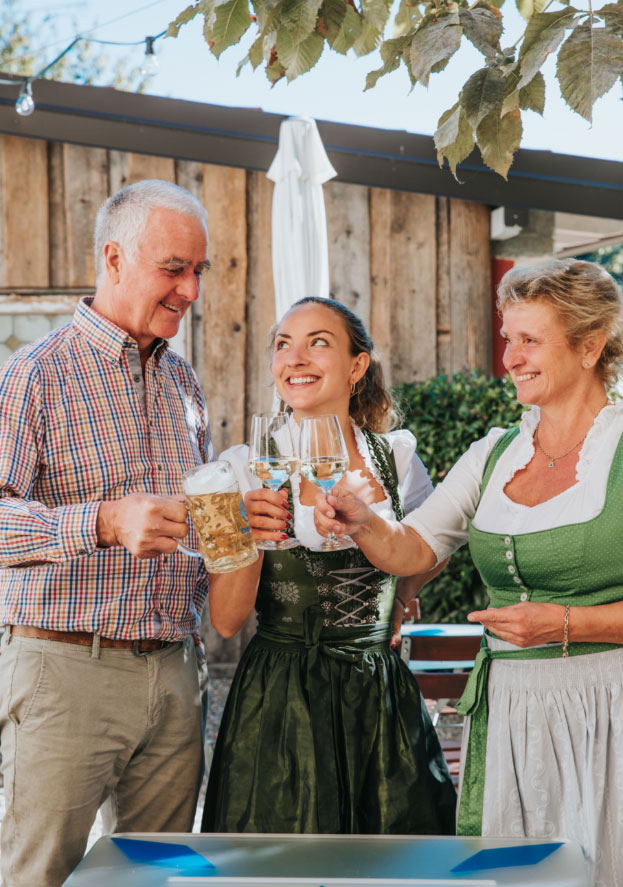 The Neumann Family is originally from Immnstadt in the Algovia area in Bavaria. In 2001 the family decides to move to Ranco, Lago Maggiore because of their love for the "dolce Vita".
After a few years however Thomas, the family chief, starts missing some aspects of the "deutsche Vita" and decides to found an import company "Brotzeit srl" which main goal is to import german products to Italy – mainly Bavarian beer.
The two daughters attend the European School of Varese while the parents next to their other businesses sell the beer in the Varese Province.
After graduating from school both daughters leave Italy to study and work abroad. The elder sister Anna after travelling the world settles in Lucerne, Switzerland for work. The younger sister Viktoria moves back to Lago Maggiore after working and studying abroad for 10 years in 2020 to take over the family business together with her parents. Since 2020 Radka, Thomas and Viktoria run the import company together and the restaurant La Baita which had been in the families hands since 2010.